Why has Kirk trained almost 1,000,000 parents and teachers?
His strategies are practical, life-changing, and laugh-out-loud funny.
Whether it's a LIVE EVENT in person or a ZOOM Conference online, Kirk delivers unparalleled insight into strong-willed children. Parents and teachers will walk away with 15 practical strategies to:
* Stop the disrespect, yelling and power struggles.
* Get your kids to listen the first time.
* Stop defiance, meltdowns, tantrums and sibling fights.
* Improve focus, executive function, and organization.
* Get kids off video games/screens without a fight. 
* Create stress-free mornings, homework and bedtime.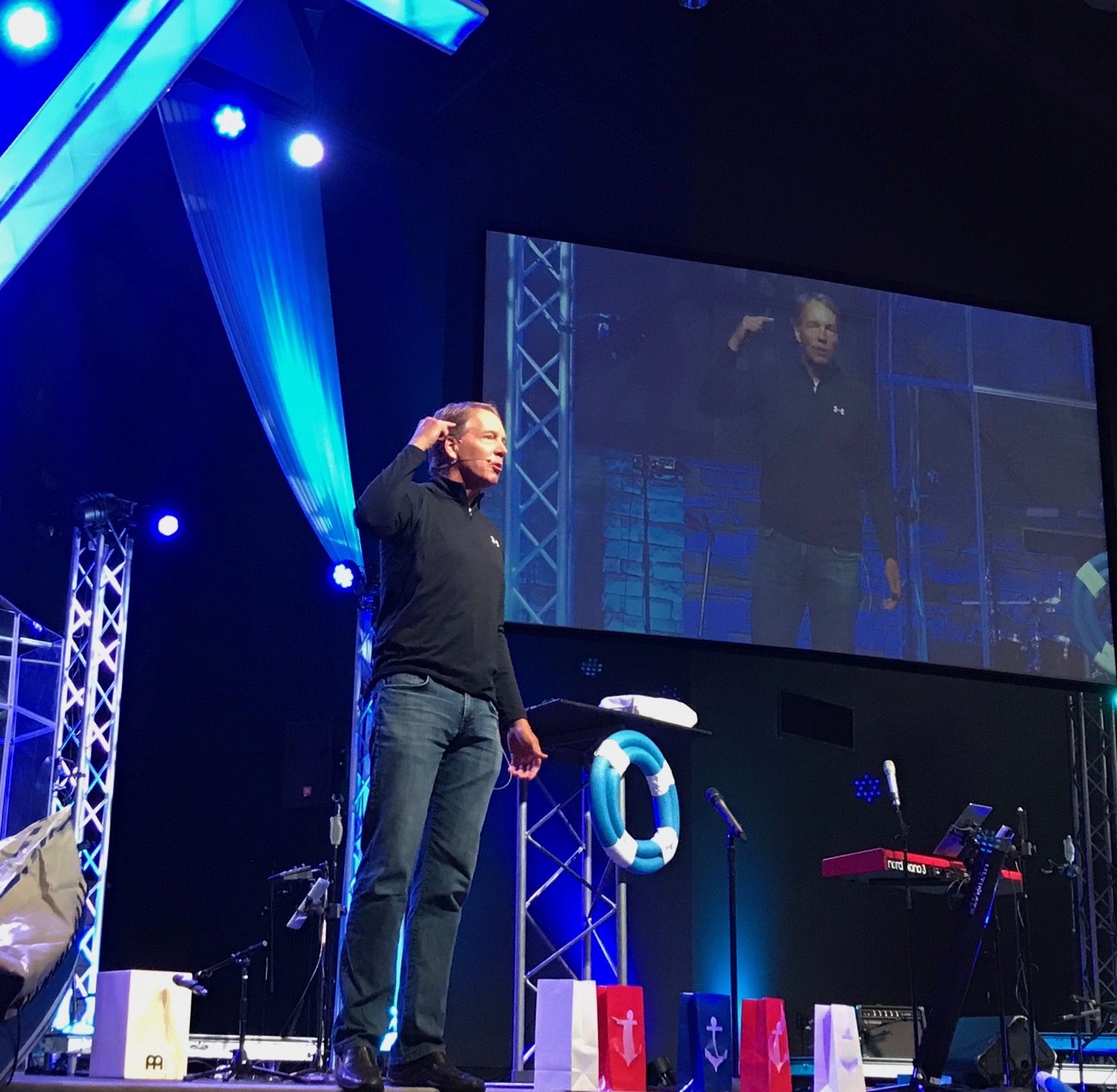 BOOK A CUSTOMIZED CONFERENCE, LIVE EVENT, OR ZOOM EVENT.
BOOK NOW AND GET 50% OFF
Get 50% OFF + No Travel Fees + Fully Customized + Extended Live Q&A with Kirk
Adoption & Foster Care Agencies ~ Professional Development for Teachers  ~ Churches & Small Groups
PTA Events  ~  Homeschooling Conferences


CONTACT US NOW FOR A PROPOSAL: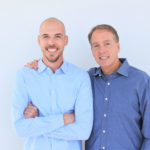 EMAIL: Casey@CelebrateCalm.com
PHONE: 888-506-1871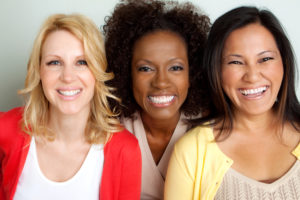 Why are these women so happy and relaxed?
Because they just hosted a stress-free Celebrate Calm Live Event that was easy to promote and the most well-attended PTA event of the year.
PARENT WORKSHOP: 10 WAYS TO STOP DEFIANCE, DISRESPECT & YELLING
Over 600,000 parents have called Kirk Martin's live events "practical, life-changing and laugh-out-loud funny." Watch the video clip to see why.
Kirk will provide concrete, practical strategies to:
* Get your kids to listen the first time.
* Stop defiance, meltdowns, tantrums and arguing.
* Improve focus, attention, executive function, and organization.
* Get kids off video games/screens without a fight. 
* Create stress-free mornings, homework time and bedtime.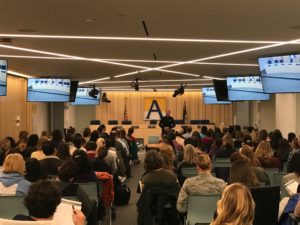 BRAIN BOOSTERS TEACHER TRAINING (Professional In-Service)
Forget those boring in-service lectures about theory that don't work in today's classrooms. Your teachers roll their eyes and grumble afterward. No more. Your teachers will laugh as they learn.
Teachers LOVE our training because after 60, 90 or 120 minutes, they walk away with at least 15 practical strategies they can use the next morning to:
*   Improve attention and retention.
*   Create behavior plans that improve behavior and impulse control.
*   Calm angry, frustrated or anxious children.
*   Turn distracting, impulsive students into classroom leaders.
*   Get students to be responsible for themselves.
"Kirk, our teachers connected with and respected you instantly. They could tell you have spent a lot of time in real classrooms. Your sense of humor was refreshing. They've been talking about the training all week."
~ Catholic Diocese of Carmel, Indiana
Kirk is one of the most sought after speakers in the Homeschool & Foster Care community. His 5 speaking sessions are consistently the top sellers year after year. 
(see: 
https://fpea.com/store/catalog/2016-fpea-state-convention
). 
We want to bring the same enthusiasm to YOUR conference.
Parents of adopted and/or fostered children face challenges other parents don't understand. Their children don't respond to consequences and traditional discipline approaches don't work. It's not usually defiance—it's anxiety and fear. It's not about the lying—it's shame. It's not stealing—it's pure survival.
Parents are left frustrated and children's spirits get crushed. Our passion is giving frustrated parents and children 15-20 very practical strategies they can actually use, in real life situations, to stop the defiance, power struggles, yelling, and angry outbursts.
Families line up to hear Kirk and Casey speak hard truths that ultimately break generational patterns and create a new family tree. We know that families in are hungry for practical strategies that work with strong-willed kids.
OUR 5 MOST POPULAR KEYNOTES & BREAKOUT SESSIONS
1) Stop the Yelling, Lecturing & Power Struggles
Do you need help calming your explosive household? Tired of yelling at, negotiating with and bribing your child? Do you want your child to take responsibility for his school work, chores and attitude? It's time to stop the yelling, arguing and power struggles with toddlers and teens. How can you expect your kids to control themselves…if you cannot control yourself? Moms, it's not your job to manage everyone's emotions and make everyone happy! We'll show you how to create stress-free mornings, school, dinner and bedtime. We promise you will laugh and leave with a dozen practical strategies that really work.  
2) 10 Ways to Stop Defiance, Meltdowns & Disrespect
Nothing is more frustrating and embarrassing than a child being defiant or melting down in public. Have a little one who looks right through you and says, "No!"? Have a teenager who defies you or rolls his eyes? Have a child who refuses to go places? Kirk will show you how to stop a meltdown in public without losing it yourself! You will learn how to turn emotional power struggles into opportunities to build trust and teach self-discipline. You will be blown away by how practical these strategies are.
 3) "You're Not the Boss of Me!" Motivating Strong-Willed Toddlers, Tweens & Teens
How do you motivate a child who looks right at you and doesn't listen? What about a teenager who has shut down or defiant? Your child was born with boxing gloves on, ready to fight. Well-meaning people tell you to clamp down on and get control of your child. But you don't want to crush his spirit or create more defiance. Instead of constantly creating power struggles, we'll show you how to enjoy a respectful, motivated child who is confident, persistent and purposeful.
4) Discipline That Works: Get Your Kids to Listen the FIRST Time
Instead of being drawn into power struggles, yelling and giving meaningless consequences, Kirk will show you 10 ways to discipline with dignity so kids listen to, respect and trust you. Stop the whining, complaining and tantrums. Get kids to listen when they are loud in the car or interrupt on the phone. Teach kids to control their own behavior (self-discipline) so you don't have to "make them" behave.
5) Stop Sibling Fights: Stop Being the Referee
There is nothing more frustrating than bickering children provoking each other on a daily basis. It is NOT your job to be the sheriff or to break up every sibling squabble. Even the most challenging children can learn to resolve conflict. We will show you exactly what to do when kids bicker, hit, drain your energy and whine, "That's not fair" or "He's looking at me!"
Student Assemblies: Grades 3+
"You want more power and freedom in your life? That's up to you! If you can control yourself, then your parents and teachers won't have to."
~ Casey Martin
Students listen when a young man challenges them to control their own emotions and impulses, and take responsibility for their lives. Casey has given over 100,000 students in hundreds of school assemblies from Portland to Prague specific action steps to deal proactively with stress, peer pressure, anxiety, impulse control, siblings, bullying and more.

What makes Casey's Student Assemblies different? 
1) Though an old soul, Casey is 25 and relates effortlessly with this generation's struggles and culture. He's not just one more adult lecturing kids. He speaks their language. So they listen. He is vulnerable about his own struggles as a kid. He gets kids up on stage and involved in his presentation, mixing humor with hard-hitting advice through stories that kids can relate to.
2) You want more than an inspiring assembly–you want lasting change. Students will go home with specific conversations to have with their parents, siblings, and friends. Students will be challenged to make lasting changes that you'll see in the hallways and at home.
OUTCOMES


Each child will walk away with practical tools to:
Become resilient and persistent without making excuses.
Handle peer pressure with other students and siblings.
Control their emotions and impulses in positive ways.
Improve communication with parents, teachers, and friends.
Improve focus and attention at home and school.
Work with a teacher who they may not have respected before.
Cope with anxiety over tests, social obligations, and disappointing situations.
Which of these 3 critical lessons do you want your students to learn?
(1) 10 Ways to Control Your Impulses & Emotions.
Want your kids to learn how to control their emotions and impulses? To not meltdown when things don't go their way or they face disappointment? Casey will show your kids 10 practical ways to handle frustration, disappointment, anger, and impulse control without lashing out, being disrespectful or whining. Very few adults can control themselves…students will learn this critical life skill.
2) 5 Ways to Calm the Pressure & Anxiety Kids Experience (Middle & High School Focus)
Kids today are under enormous academic, social media, and societal pressure that you didn't have to deal with as kids. From bullying to the fear of missing out, to honors classes and helicopter parents, the pressure can be overwhelming. The rate of suicide, anxiety and dependence on prescription drugs has skyrocketed. Casey will show kids 5 practical ways to deal with this pressure in positive and practical ways.
3) From Conflict to Cooperation: 10 Secrets to Communicate with Peers & Parents
Life is filled with conflict, peer pressure, bullying…and annoying people! Of course kids need to be kind, but they need to know exactly how to handle conflict and tough situations at school and home. Casey will teach kids how to disagree with parents and teachers…respectfully; How to be confident and assertive without being bossy with peers; How to stop reacting to siblings who push their buttons.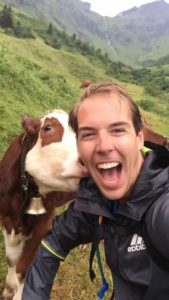 Tell Casey which presentation you would like, along with the name of your school and city. He will send a one-page proposal to you ASAP.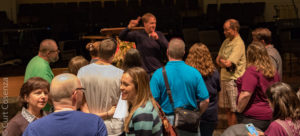 "I haven't seen our teachers and parents this engaged in 13 years."
– Orange Hunt Elementary School, Springfield, VA
Why have over a thousand schools, churches, foster care agencies and corporations flown Kirk across the globe?
Because parents and teachers will leave RAVING about the event. Because they walk away with 25+ concrete, practical strategies that work immediately. Because they feel understood, like Kirk has a camera in their home. Because they laugh out loud while Kirk shares unique insight that is ultimately life-changing.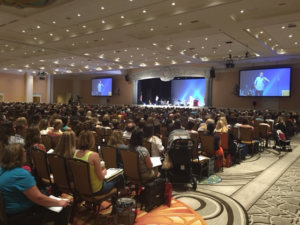 Want to change families' lives? We have done this over a thousand times so we make it stress-free for our hosts. And it will be the most popular PTA or church event of the year. Simply contact us with the name of your organization and city–we will send a one-page, customized proposal to you.
We are the only organization on the planet that can train your parents, teachers, and students on the same day. The result? Less frustration, better communication, confident kids. See below for all the different ways we can help your school, foster care organization, church, or conference.
CONTACT US NOW FOR A PROPOSAL: 
EMAIL: Casey@CelebrateCalm.com
PHONE: 888-506-1871